ISO certified since 1997, AMCOR represents ISO 9001:2015 quality in every discipline
Policies and Procedures
AMCOR has online policies, procedures, and work instructions for managing all company activities.
Online QIR/Suggestion System
All employees can access the quality system from virtually any menu screen that can have a quality incident (receiving, repair, shipping, sales, etc). A QIR or suggestion can be populated with information from any order. This allows every employee to easily initiate a QIR/Suggestion so that it can be addressed at the weekly MRB meeting.
Management Review Board
The MRB meets each week to discuss all open QIR's (Quality Improvement Requests), suggestions, action items and all in warranty returns. All items must be closed out and feedback provided to the QIR authors (plus all effected).
Quality Measurements
AMCOR maintains statistical analysis on in warranty claims, delivery performance, cost savings, process improvements, customer and vendor QIR's.
Quality Awareness
All employees receive ongoing coursed in quality awareness. A company meeting is held each quarter to discuss quality performance, improvement, company performance, marketing plans and business objectives.
Spot Checks
AMCOR utilizes a end of line spot check system to ensure product performs according to specification.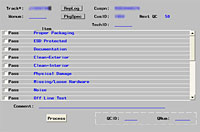 Failure Analysis
The AMCOR repair log notes the cause of the failure and the actions taken to repair/refurbish.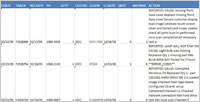 Error Code Analysis
All product is coded for types of failures – this data is accumulated by error code to detect leading indicators to both assess information for proactive parts replacement and OEM data feedback.

Lean Sigma
AMCOR maintains a very active Lean Sigma program to constantly improve our processes.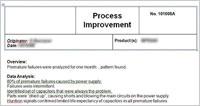 Warranty Tracking
AMCOR applies a warranty tracking label to all repairable parts shipped. If the part is returned before the warranty expiration date, the part will be repaired / replaced at AMCOR expense.
AMCOR maintains all warranty tracking numbers and warranty expiration dates in the system. Warranty tracking numbers are all checked for warranty status.
A web based feedback system allows the user to send AMCOR information on any issue that needs to be addressed.